Details:
Balloon Installation & Community Dialogue
with Frances Anderton
Sunday, September 18, 2022
2:00-4:00 pm
Helms Bakery
8745 Washington Boulevard
Culver City, CA 90232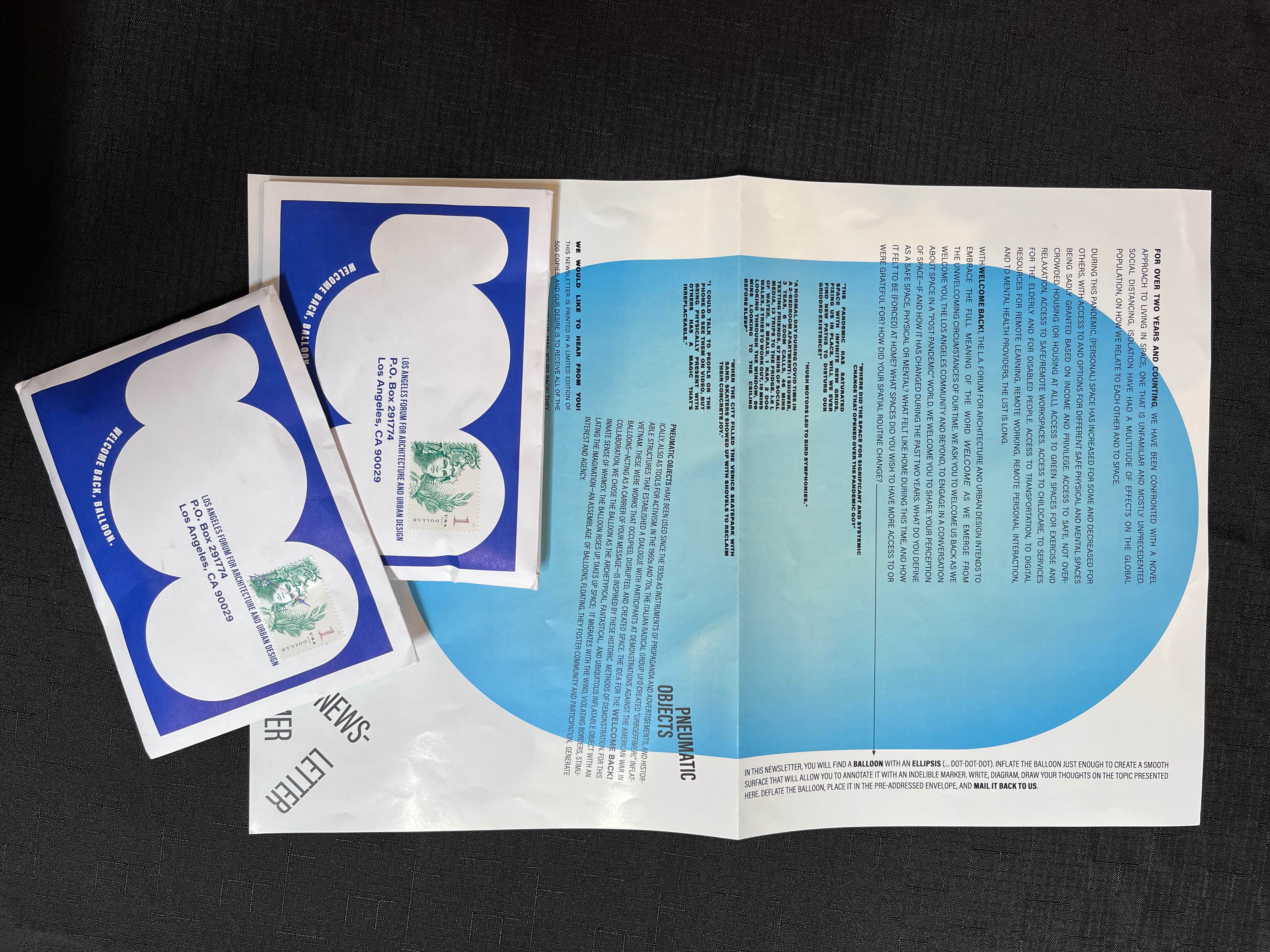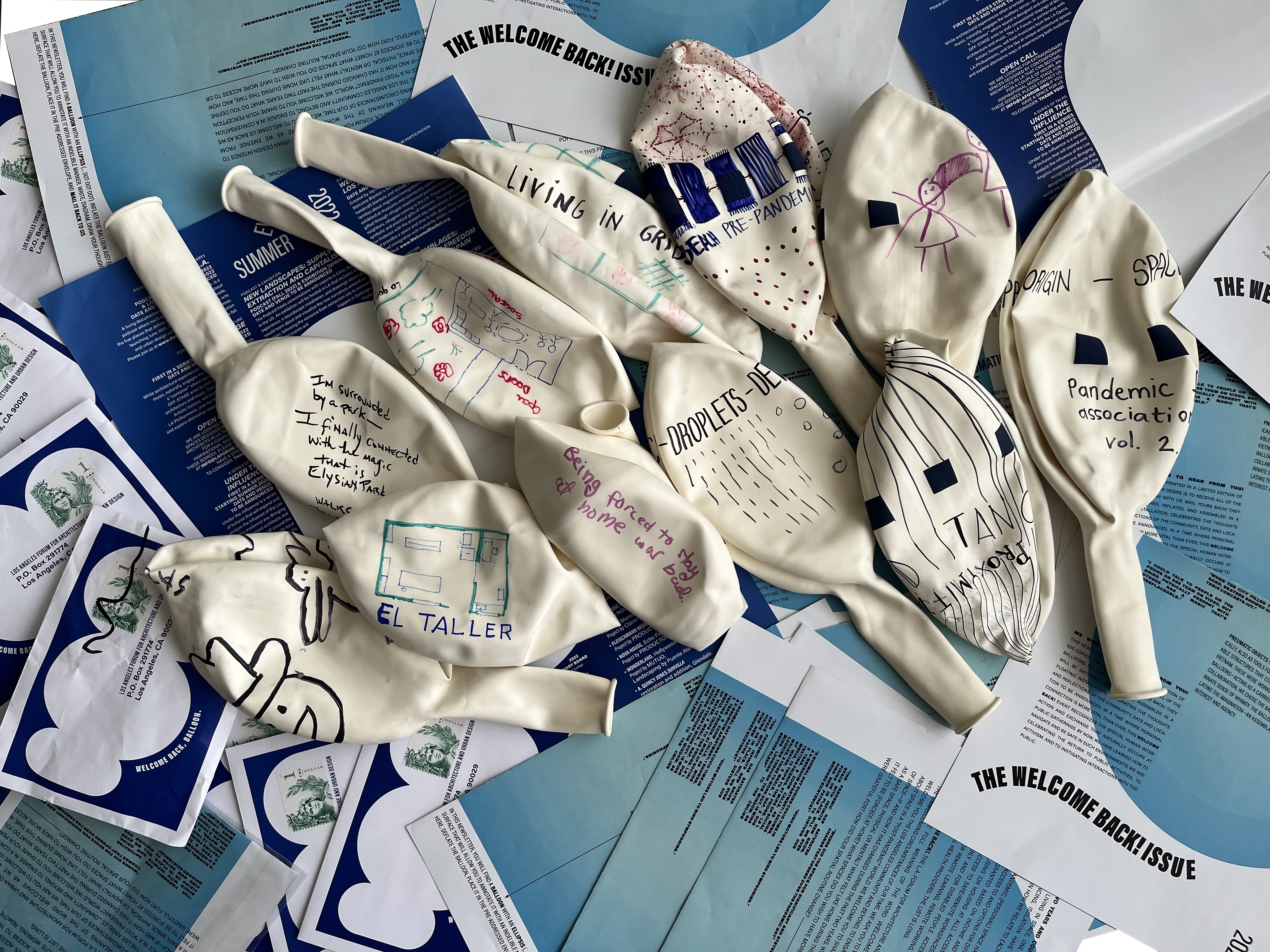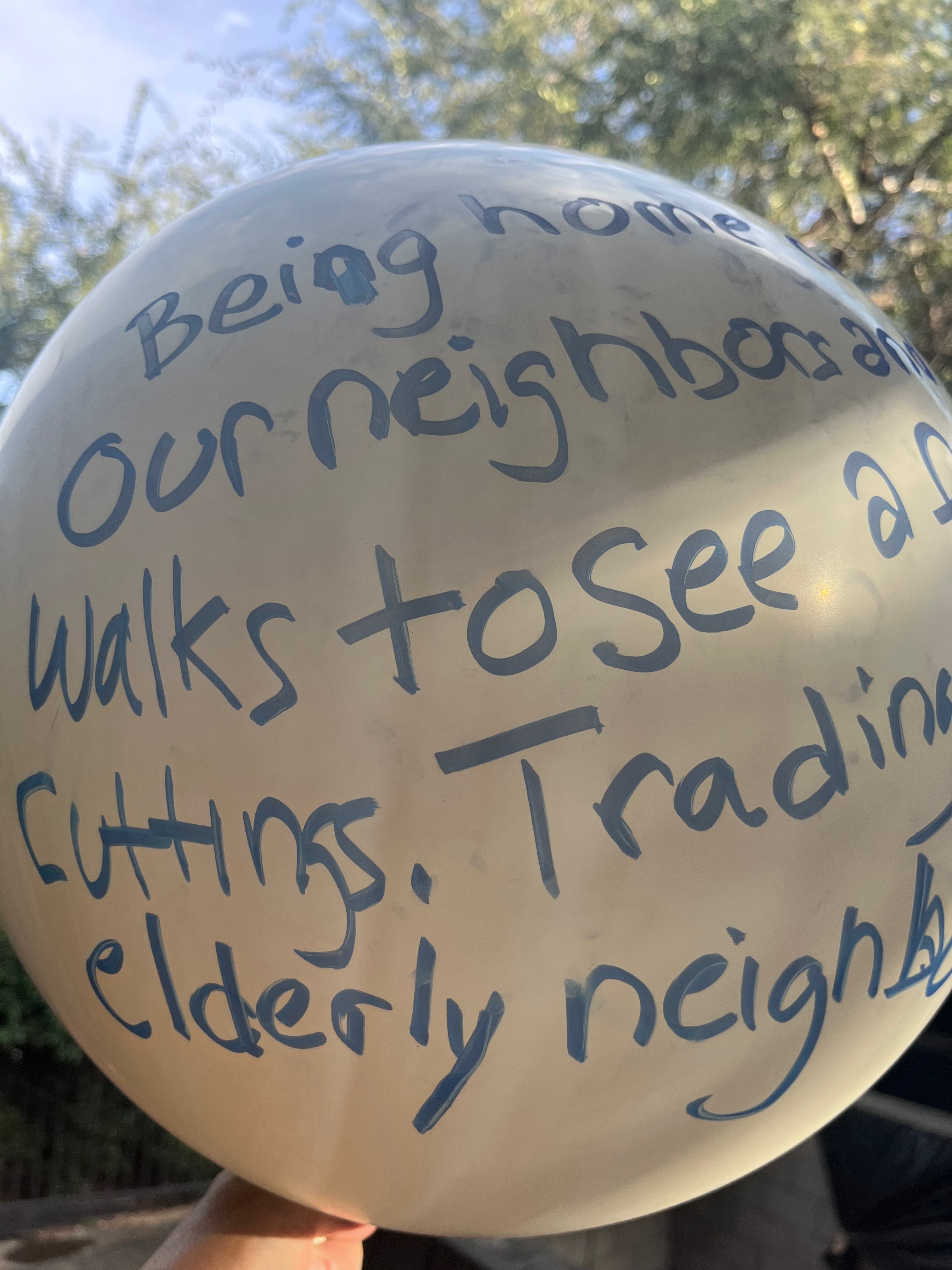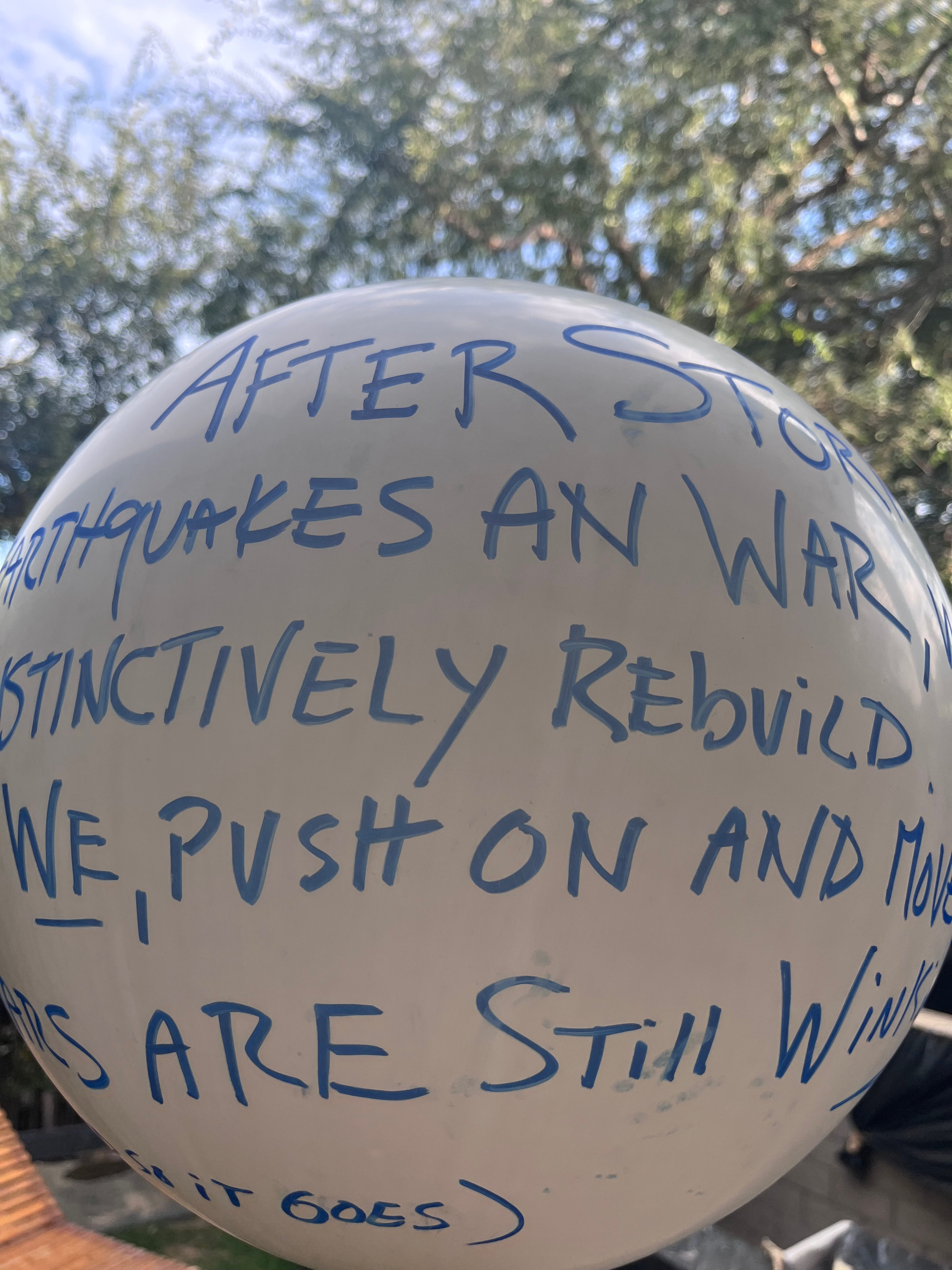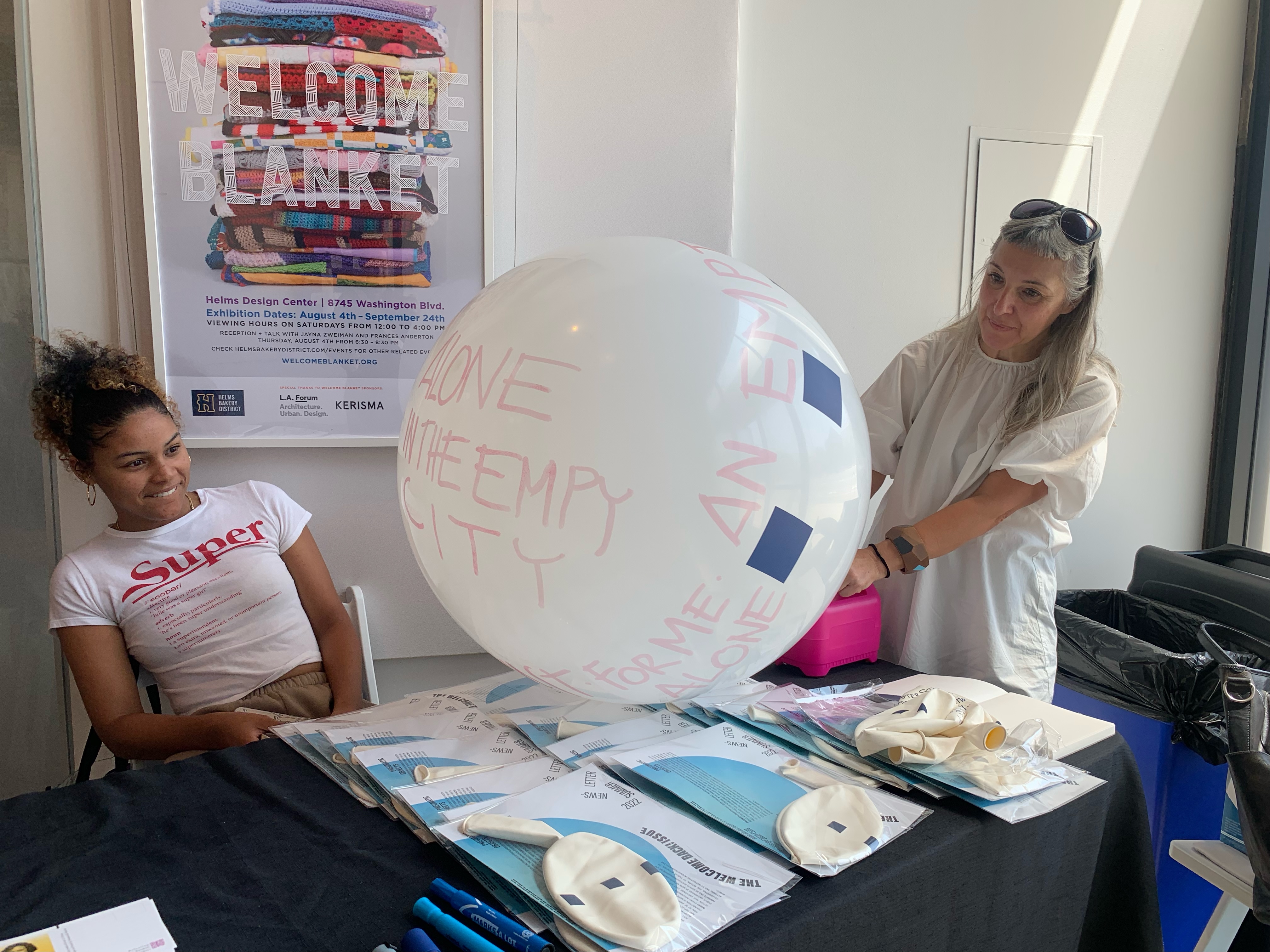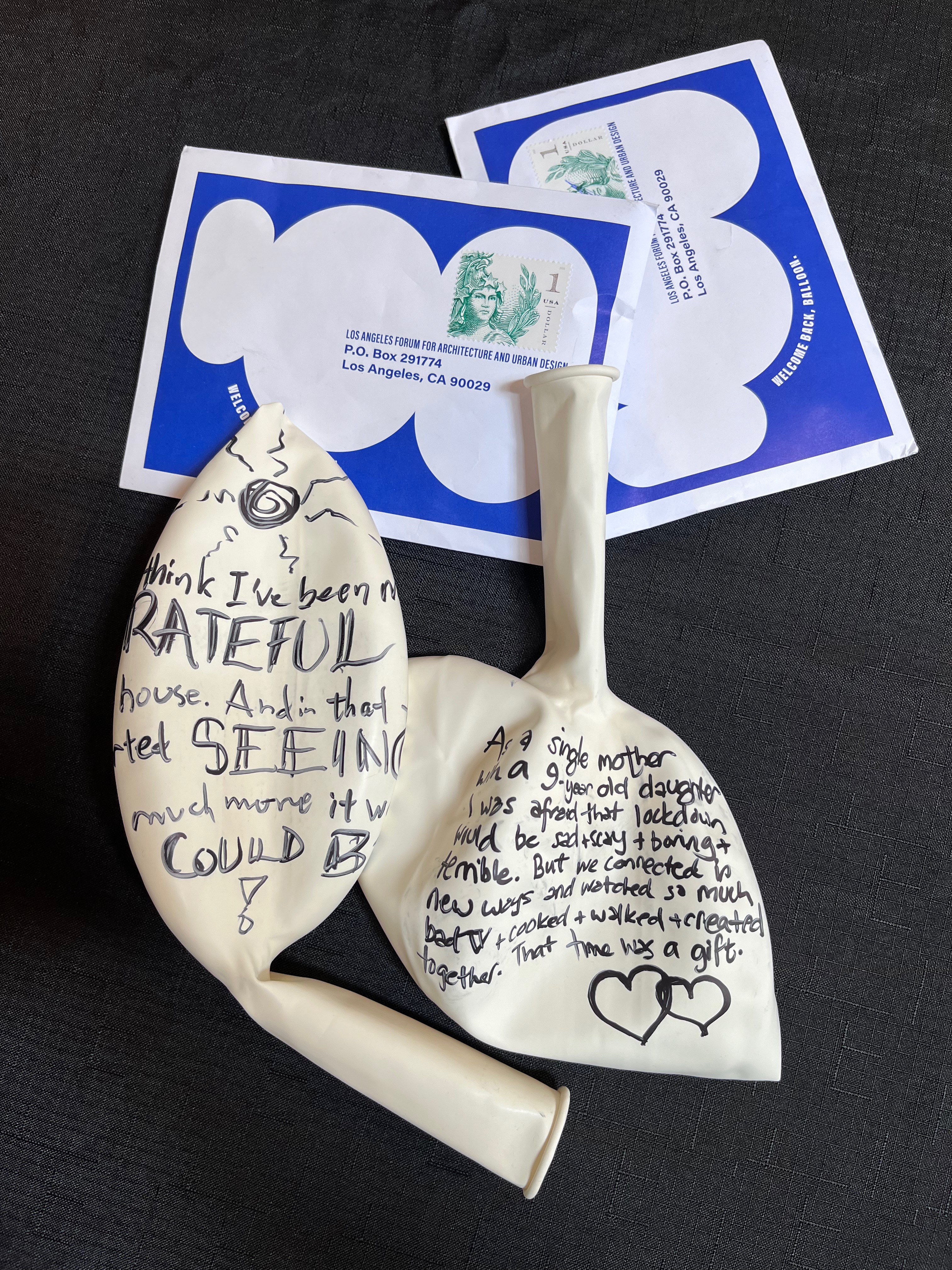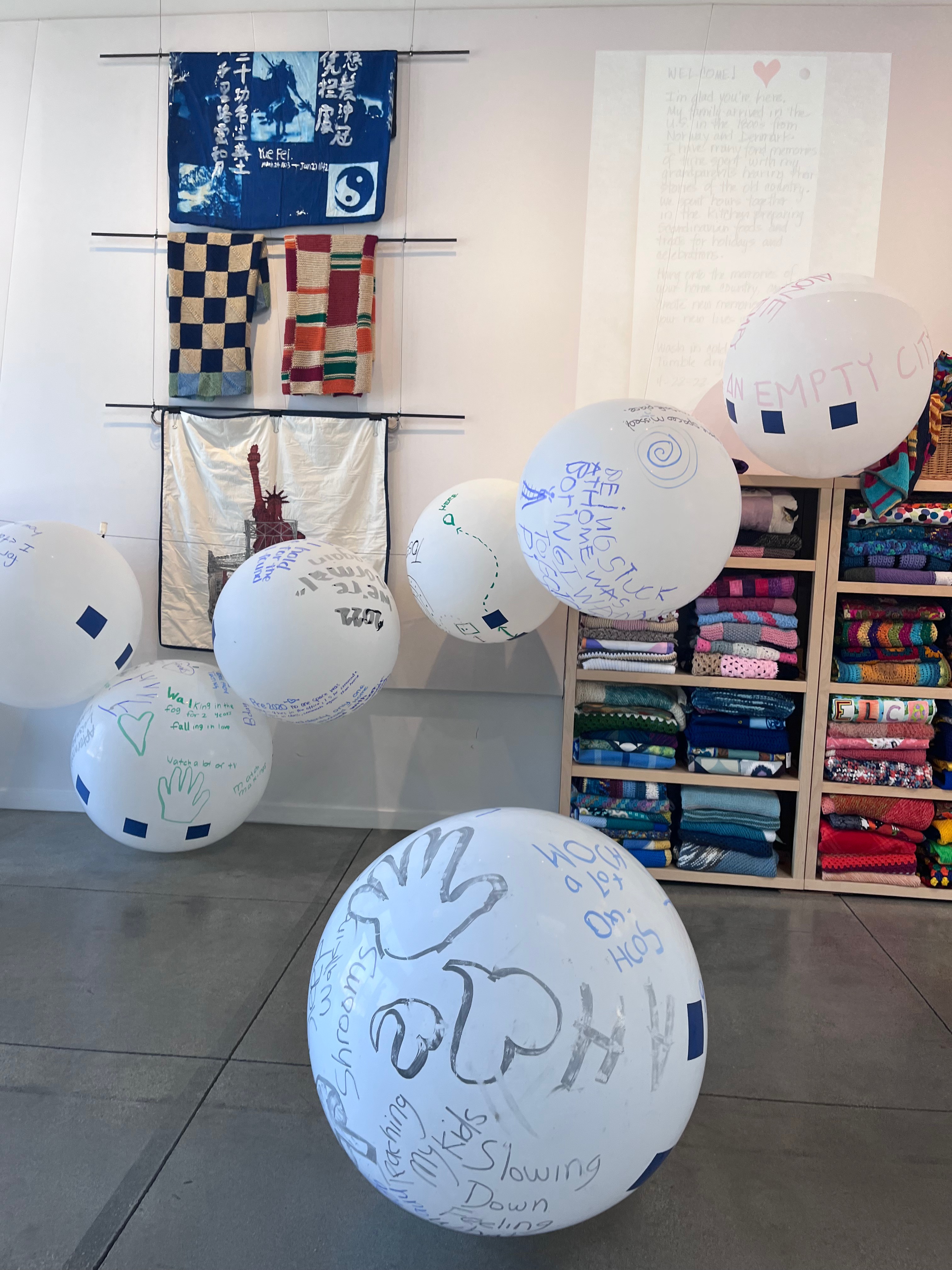 WELCOME BACK! ︎ BALLOON
INSTALLATION AND
COMMUNITY DIALOGUE
For over two years, we have been confronted with a novel approach to living in space, one that is unfamiliar and mostly unprecedented. Social distancing and isolation have had a multitude of effects on the global population, on how we relate to each other and to space. During this pandemic, (personal) space has increased for some and decreased for others, with access to and options for different safe physical and mental spaces being sadly granted on the basis of income and privilege.
The L.A. Forum for Architecture and Urban Design invites the Los Angeles community to join the conversation about space in a "post-pandemic" world. Two and half months ago we released our limited edition Welcome Back! newsletter that included big balloons! We asked you to write or draw your perception of space during the pandemic on this pneumatic object.'
What do you define as a safe space, physical or mental?
What felt like home during this time, and how it felt to be (forced) at home?
What spaces did you wish to have more access to or were grateful for?
How did your spatial routine change?
With this Welcome Back! Balloon Installation and Community Dialogue, we've created an exhibit with your responses, celebrating you and your reflections at this public gathering, one honoring the special exchange that naturally occurs when humans interact in space together.
"Alone in the empty city. So vast, so quiet, for me alone."
"2022, we are 'normal' again but I hold space for the new 'me' I found."
Graphic Design Credit: Still Room