This November and December, as part of #GivingTuesday, we will ask our community to consider celebrating the LAForum in their year-end charitable giving — and becoming a Member, or Sponsor, is an excellent way to contribute. We spoke with two LAForum Members, Lilian Pfaff of the LAForum Board of Directors, and Zaira Hernandez Administrative Assistant for the LAForum — who have headed up our 2020 initiative.


This interview was conducted on November 20, 2020.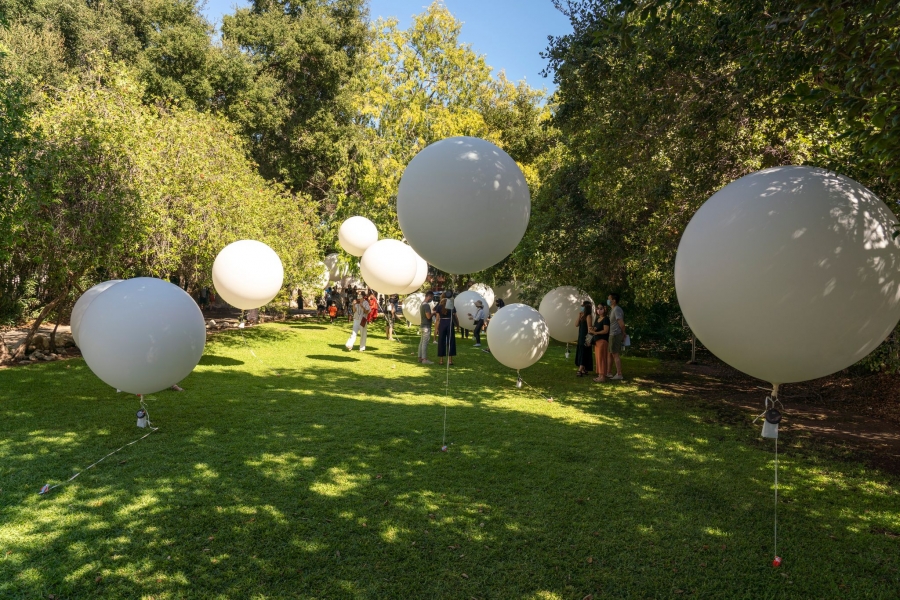 INTERVIEW WITH LILIAN PFAFF
AND ZAIRA HERNANDEZ

Hi Lilian and Zaira, thank you for making time to chat with Delirious LA. Please tell us, what is #GivingTuesday?
ZH: #GivingTuesday is a world-wide day for people to do good and donate to non-profit organizations. This event takes place the Tuesday after Thanksgiving, which this year falls on December 1st — and that is right around the corner! In 2020, when so many things were put on hold, the LAForum continued with their scheduled programming and worked hard to create socially distanced events for Los Angeles. Our small organization makes a big impact with events like this past summer's exhibition Every. Thing. Changes., with events like ForumFest, and Newsletters and Pamphlets we publish every year for the design community. Please consider donating to the LAForum by becoming a Member or Sponsor — it will help the LAForum create future events.
LP: Our highly successful 2020 Summer Exhibition "Every. Thing. Changes." was an outdoor event with 20 new works documenting the collective views of life in Los Angeles. Created by a select group of local designers and thinkers, "Every. Thing. Changes." put forth a "call and response" process between the 20 L.A.-based writers, artists and designers. In parking lots and on virtual platforms around the city, the public could experience these new works together while safely distanced. It is events like this we need the publics' help to continue. And it is easy to contribute: Go to
https://laforum.org/Join-Us
and you can become a Member or click on "Base (Flexible)" where you can contribute whatever amount you wish.
Why should giving to LAForum matter to the larger design community in Los Angeles?
ZH: The LAForum instigates dialogue, has an established voice, and works hard to maintain and continue to build communities in many formats. This year, Delirious LA had more interviews than in recent past years to provide members with perspectives on relevant topics of the times. The LAForum's President's letter of standing against racism was a much-needed statement for the organization itself, and also for the design community, which needs more diversity! An established organization like this is an example in the design and construction industry and LAForum leads by example. We must all work harder to include more Black and Brown voices in our workplace, teams and design conversations. This non-profit organization runs via an all-volunteer Board of Directors — we have talented and ambitious people on the board with great ideas! It is only possible to curate these interviews, newsletters, and events with donations from the community or by becoming a Member, Partner, Supporter, or Sponsor.
What will LAForum do with membership funds in 2021 specifically?
ZH: The membership funds in 2021 will go towards our operating budget, events and publications. Next year LAForum will be hosting their bi-yearly event, ForumFest, open to Members and Sponsors at a discounted price. Members can also expect more Newsletters and Pamphlets in response to relevant events. The more Members and Sponsors the LAForum has, the more programming we can do, it is as simple as that.
LP: The new publication "The Wild: Temporalities of Risk," by architect Greg Kochanowski examines the urban periphery of Los Angeles which is a landscape vulnerable to fire, flash flood and debris flow. Documenting policies that have incentivized growth across this territory, it reveals the risks produced by the urbanization of the fire-adapted landscape. This important contribution, which we published this year, will be followed by further publications discussing the future of our built environment. The LAForum also has a "Think-In" underway to nurture dialogue with architecture and design organizations in other cities (LIGA Espacio para Architectura Mexico City, and Storefront for Art & Architecture New York, to name a few). The "Think-In" is focused on understanding the changes required in a post COVID-19 world and to promote social justice in our cities. The current prompt for the "Think-In" is: "How can we better support our members and community in these challenging times as they in turn support our cities to achieve a just, green recovery?"
But we need your to help us get all this great programming out there. Contribute today!
CLICK HERE TO BECOME A MEMBER OR SPONSOR HERE TODA

Y!