To celebrate the launch of his new publication, The Wild, LAForum interviewed Greg Kochanowski, AIA / ASLA, Studio Director at RIOS. Greg is a licensed architect, aspiring landscape architect, and educator in the State of California. He has been practicing and teaching for over 25 years with projects spanning a wide array of scales, typologies, complexities, and disciplinary orientations. His work and research seek to holistically combine the techniques and strategies of architecture, landscape architecture, and urbanism to create unique, sustainable, forward thinking, equitable environments that build upon and enhance the specific qualities of a place.

Join us this Thursday at 4pm for the publication launch and discussion.


This interview was conducted on October 6, 2020.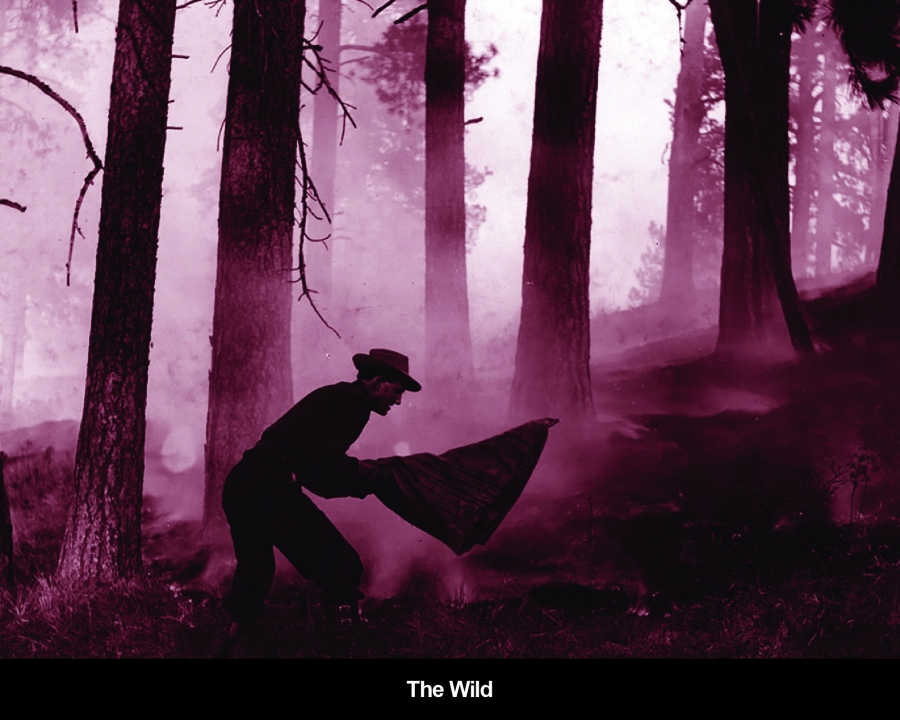 INTERVIEW WITH GREG KOCHANOWSKI
Congratulations on the publication of "The Wild" Greg. Can you tell us what led you to undertake the research which produced this pamphlet?
I started this work around 2014. Having lived in Los Angeles since 1997, I noticed the cycle fire, flood, debris flows the city experiences on a yearly basis. At that time, no one in the design community (that I knew of) was discussing the effects of climate change on arid regions (except for Hadley Arnold & Peter Arnold's Arid Lands Institute). The conversation was very "coast / euro-centric", focusing on sea level rise. So, I wanted to start examining what this meant for Los Angeles and other arid regions, as well as areas of Central and South America. My wife and I have lived in the Santa Monica Mountains since 2000. Up until 2018 we had personally experienced wildfires and debris flows but managed to always be just tangentially affected. Consequently, in November 2018, our luck ran out and we lost our home in the Woolsey Fire. We are part of a 215-home co-op community on 26 acres in Cornell, CA. Coincidentally, in October of the same year, I had just participated in an education session at the ASLA National Conference on the subject – which made losing our home one month later even that much more surreal. I found myself "living the research" so to speak. I guess as a way of dealing with the grief and loss, I dove headfirst into the research – essentially being consumed with listening to and reading whatever I could. This then led to further education sessions at the ASLA and AIA national conferences, and this pamphlet.
Can "The Wild" be considered a "user's guide" for life in the urban periphery of southern California?
That's how it's intended, of sorts. Peri-urban environments, such as the wildland urban interface (WUI), are so complex and multivalent that it seemed impossible to tackle all the issues in depth within the space of a pamphlet. Additionally, the book is attempting to describe a web of relations between economics, politics, infrastructure, planning, natural (and unnatural) ecosystems, architecture, landscape, geology, and communities. These classifications overlap and combine in various ways, so I thought it would be good to reframe the issues into categories that allow for an understanding of that complexity. The pamphlet, then, is not necessarily intended to be read from front to back, but rather I hoped someone could thumb through it and gain some understanding of this complexity. Hence the organization of the Clouds, Transects, Fields, and Blankets chapters came about. Each begins with a description of existing conditions, followed by some speculative vignettes. This is not intended to be exhaustive of any one issue but intended to reframe certain conditions within WUI environments to emphasize overlaps with the goal of thinking through potential future scenarios. These chapters are bracketed by a deeper dive written piece at the beginning of the book, and more in-depth project studies/speculations at the back. These environments, and this research, has its own language so the glossary is meant as an introduction those terms and definitions. Hopefully, the combination of all these various mediums and facets increases awareness and spurs interest in the reader to examine these issues more closely. Currently through my firm RIOS I, along with Elisa Read and Chihiro Isono, am working on an education project with the Resource Conservation District of the Santa Monica mountains entitled "Sustainable Defensible Space" (
www.defensiblespace.org
), which is more directly a "user's guide" to instruct the general public how to build, plant, maintain, and organize within these environments. It's a very exciting project, and one of the first of its kind in Southern California.
When considering the near and middle-term future, where does "The Wild" come down on the "retreat" vs "remediation" dilemma faced by the residents of the urban periphery?
It's an interesting and very complex question that usually gets reduced into a set of binaries. 'Retreat' from these environments, within popular culture, has been defined as the responsible thing to do, both for the person individually, as well as the general society (i.e., public dollars no longer needed to 'bail out' individuals). But this is tied to one's own personal circumstance – can someone afford to leave the place (that might be the only place) providing affordable living? If they were to leave, what is the value of the property left behind, and can that value be recouped if the consensus is these environments should not be lived in? Conversely, the issue of 'remediation' is not really the right term to use in this situation, especially if we define it as "the act of reversing or stopping environmental change". These are not systems that can be reversed as much as we can reverse the trajectory of climate change. Although exacerbated by human activity, these are fire adapted landscapes that have existed for centuries. Fires have rolled through the Santa Monica Mountains long before people settled there. So, the idea of reversing this is a misnomer, as there is no idealized state to go back to. Instead, and maybe this is what you meant by your question, we need to stop living in conflict with our environment. Los Angeles was born out of a harnessing of resources – the making of a place – instead of co-existing and adapting to the found conditions. Native Americans understood the symbiosis between wildlands and humans and, as such, were able to harness fire to their benefit in complex forms of land management. So too must we rethink the planning and development of our built environment. The publication is intended to foster that discussion.
Mike Davis wrote, "The Case for Letting Malibu Burn", (Ecology of Fear, 1998). Is "The Wild" a rebuttal or a reassessment of that position?
Yes. Although not explicitly cited in the writing, the intent was to provide a reassessment and somewhat of a rebuttal of 'TCFLMB'. Davis' piece has populist overtones that have become generalized and associated with other communities living in disaster prone environments. The demographics of most people living adjacent, or intermixed, with wildlands are lower to middle income and mostly driven out of urban centers due to inflated housing costs. This is certainly true for Los Angeles and the areas we are seeing affected by the simultaneous wildfires along the west coast in California, Oregon, Montana, and Washington State. So, holding the wealthy community of Malibu up as the rule rather than the exception may make for good reading, but is rather disingenuous. In fact, there is an enormous equity issue at play here, as most communities adjacent to wildlands lack the infrastructure, resources, or investment opportunities to properly mitigate, or fight, these wildfires. Indeed, some of the most disadvantaged communities in the world are the most affected by climate change – be that by wildfires, extreme heat, or flooding. Seeing the effects of climate change as not only an environmental issue but also a human rights issue is critical to creating more holistic, sustainable, and lasting solutions.
You are part of an ongoing series of town hall meetings (starting in November of 2018) addressing the effort to rebuild after the Woolsey Fire. How does publication of "The Wild" fit into that ongoing process?
Well the book does, and does not, fit into that process. Being part of a community that is in the process of rebuilding has certainly made my understanding of the issues more visceral and real. There is a tendency in the analysis of these environments (or I guess any level of analysis to some extent) to work in the abstract – 30,000 ft above evaluating broad systems and patterns, be they environmental, infrastructural, cultural, etc. Don't get me wrong, there is a necessity for thinking big and visioning possible futures, and this publication tries to do exactly that in places. But what has been revealed to me over the past couple of years (and was immediately apparent in November 2018) is the impact of wildfires on people's lives. That may sound obvious, but the deeper message that came out of Woolsey is how important strong communities are in creating nimble, adaptive (dare I say resilient) solutions. Wildfires are caused through a combination of global and local factors, so as much as humans have helped to exacerbate (and accelerate) the current climate crisis, so too are wildfires primarily caused by human activity adjacent to wildlands. As such, working on the ground at local levels is a necessity. The hope is that publications such as this, as well as nonprofits and locally organized groups (Fire Safe Councils and Fire Adapted Communities for example), can help to educate the general public, initiate dialogue, and spark the imagination – all with the purpose of promoting the ongoing stewardship of these landscapes in a sustainable manner.